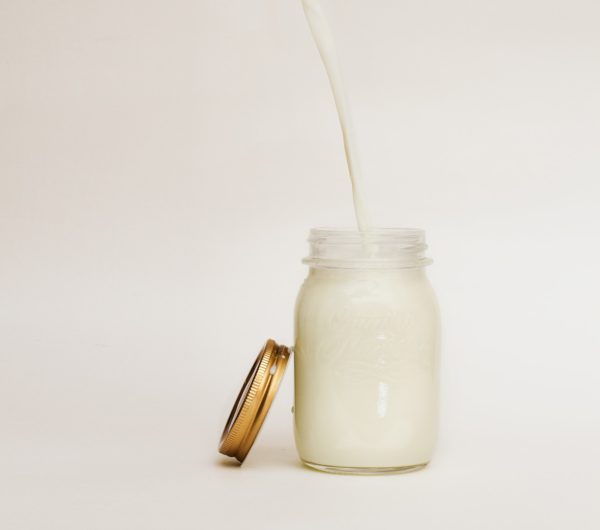 What is kefir?
Kefir is a probiotic rich milk drink that is simple to make yourself. While it's traditionally made with milk, you can also make it with coconut water, coconut milk and rice milk.
Kefir and yoghurt are both fermented milk products, but the difference is in the cultures used. Kefir contains a much wider variety of probiotic bacteria and yeasts. It's also fermented at room temperature, whereas yoghurt fermentation is started at a higher heat.
Taste wise, kefir is similar yet quite distinct to the taste of yoghurt. It's slightly sour and can be a little tangy. I use it in smoothies, pour it on my porridge or just have it for a drink.
Kefir can be made from grains, or you can buy culture – which I do. Kefir culture is freeze-dried bacteria/yeast that can be added directly to your liquid and doesn't need 'looking after'. You can re-culture up to two times and it's affordable at $5.99 for two sachets (so up to 6 L for $6 pretty much).
To make your own kefir you'll need:
Kefir starter. I get mine from HealthPost here (affiliate link)
Milk (or coconut/rice milk or coconut water)
Instructions:
Place 1L of milk in a clean, sterilised jar.
Sprinkle over the kefir starter, replace the lid and shake to combine. Loosely fit the lid again. If you want a fizzy kefir (for example if you're using coconut water, tighten the lid. This means no gas from fermentation will escape)
Leave for 24 hours, then refrigerate. In colder temperatures, it may take al little longer than 24 hours.
According to Mad Millie, the starter brand I buy, it should last for up to two weeks in the fridge. I have always used mine before then!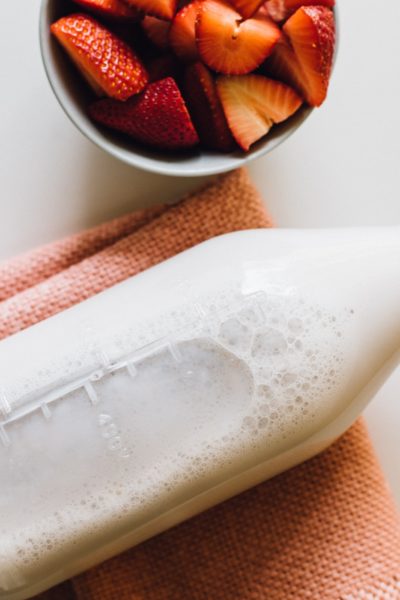 To learn more about kefir culture vs kefir grains – click here
I've also got a post on how to make coconut yoghurt at home – here's my instructions for an easy method.